Learn how to transform the organization and management of your private and corporate events to save time and money.
Schedule a demonstration. It's free.
Your job is to delight your customers, creating memorable experiences at events.
62% of professional event planners consider the choice of venue to be the most important part of an event's success. Therefore, they invest a lot of time to find the perfect space.
Our technological platform that will make your day to day easier, automating repetitive tasks and optimizing your workflows.
Save time for your life through efficient management.
Coopax makes the organization of events faster and more effective through advanced planning and hiring tools with search filters, including location, availability, space characteristics, services and much more.

Automate your event planning
Automation of event production brings more efficiency and provides gains in productivity, scalability and cost reduction.
Coopax provides tools that automate your workflow, integrating processes and operational flows.

Get real-time quotes
Speed up the space quote process for your event.
Instant quotation allows you to streamline your event production process, quickly obtaining quotes.

Contract your venue online
Simplify venue contraction for your event.
You can budget and hire your event venue online in a secure, dynamic and automated way. It's the end of email quotes.

Optimize communication
Enhance your event experience with effective communication.
Through Coopax, you receive notifications related to your event. You can track all interactions with the chosen space.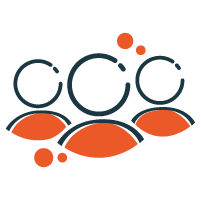 Join the Coopax community
Come exchange experiences and learn from other event planners.
Coopax provides technical content and many other free benefits in its online community. Come and be a part.

Totally free
The Coopax platform is completely free for all professionals who plan events.

Fully online and secure.
You have access to information about your events and contracts from anywhere.
Coopax community
Access exclusive content, ask questions, share ideas, projects, knowledge and more in the official event planner community.
Schedule a demo
Our team will help guide your first steps.
Activate your account
Set up and activate your account.
Start using
Count on the support of the Coopax team to make the most of the features.
Join the community
Join the Coopax Community to access exclusive content and share ideas and strategies.
In this channel, we want to start the Give Back practice among entrepreneurs in the events and tourism sector. Give Back is an exchange, a return to the business ecosystem, aimed at sharing information, experiences and contacts, without which it is impossible to continue growing. Growth for all is what we seek! So feel free to donate and receive knowledge here at Coopax!
Use Coopax to promote, manage and close more opportunities quickly and efficiently.